This precast concrete lid fits our Single and Double Garage Sump tanks and is available in both perforated and solid models depending on your drainage needs. The reason for the perforated lid allows liquid and contaminate to enter and collect on one side of the sump while the solid side is for access and maintenance.
Garage Sump Lids H20
Our Garage Sump Lids H20 are lid is designed for H20 loading and as such only suitable for commercial operations.
Westcon Precast manufactures precast concrete sump lids at quality controlled manufacturing facilities in Calgary and Edmonton using rigorously tested molds and high-quality concrete, ensuring supreme durability and strength.
The experienced team at Westcon Precast builds and delivers a wide range of precast concrete sumps and sump extensions to meet the needs of any sized home or business. Get in touch and our experts will help you to understand your requirements and find the appropriate model. Westcon can also offer a full installation service.
Download Garage Sump Lid Schematic as PDF (29kb)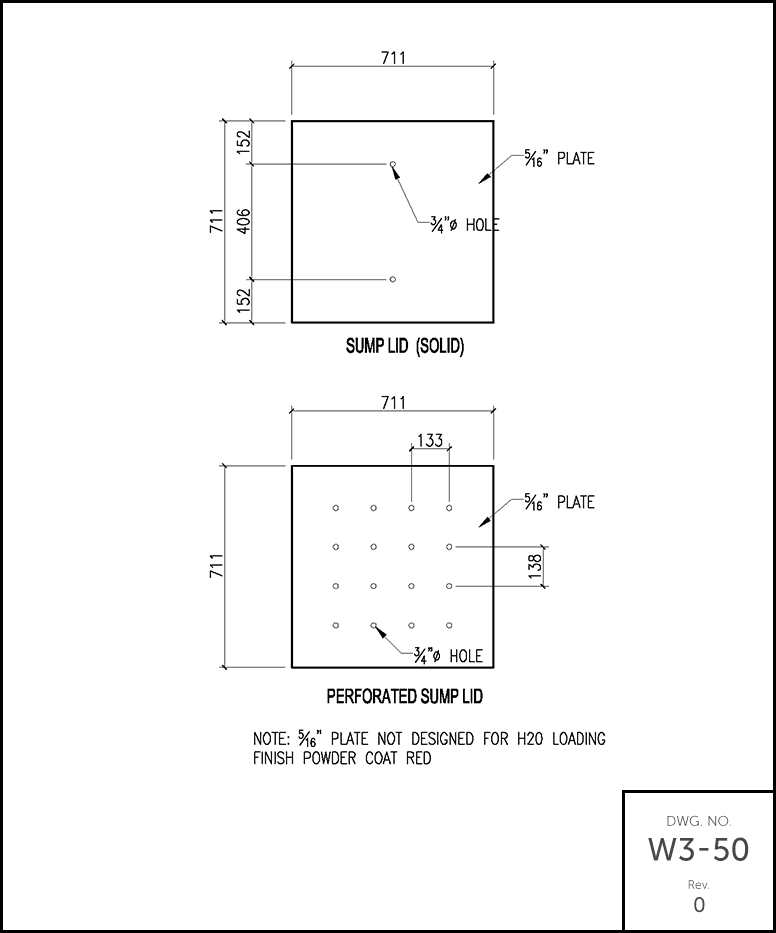 Download Garage Sump Lid H20 Schematic as PDF