Advantages of Precast Concrete Stairs
There are considerable benefits of choosing precast concrete steps and landings for your next residential or commercial construction project:
Lower cost.
Made in an environmentally-controlled location.
Quick to install.
Lighter and easier to work with because the interior is hollow.
Durable and nearly maintenance-free.
Created as one-piece which resists damage in Alberta's harsh weather conditions.
Backed up by a 1-year manufacture warranty and a 5-year structural warranty.
At Westcon, all our precast steps are pre-measured on-site, manufactured in our CSA Certified Facility, and professionally installed. Contact our Edmonton or Calgary location today!
Universal Precast Concrete Steps
Universal precast concrete steps are manufactured at our Edmonton and Calgary locations for site-specific projects like a custom-tailored suit. We take pride in the degree of planning and precision of manufacturing universal precast concrete steps, as well as the execution of delivery to any schedule. The benefits of this product include the speed of construction, consistent quality of results, and most importantly with Alberta's climate, no weather delay of manufacturing. Our demand for perfection and pride of the job is done right the first time, every time.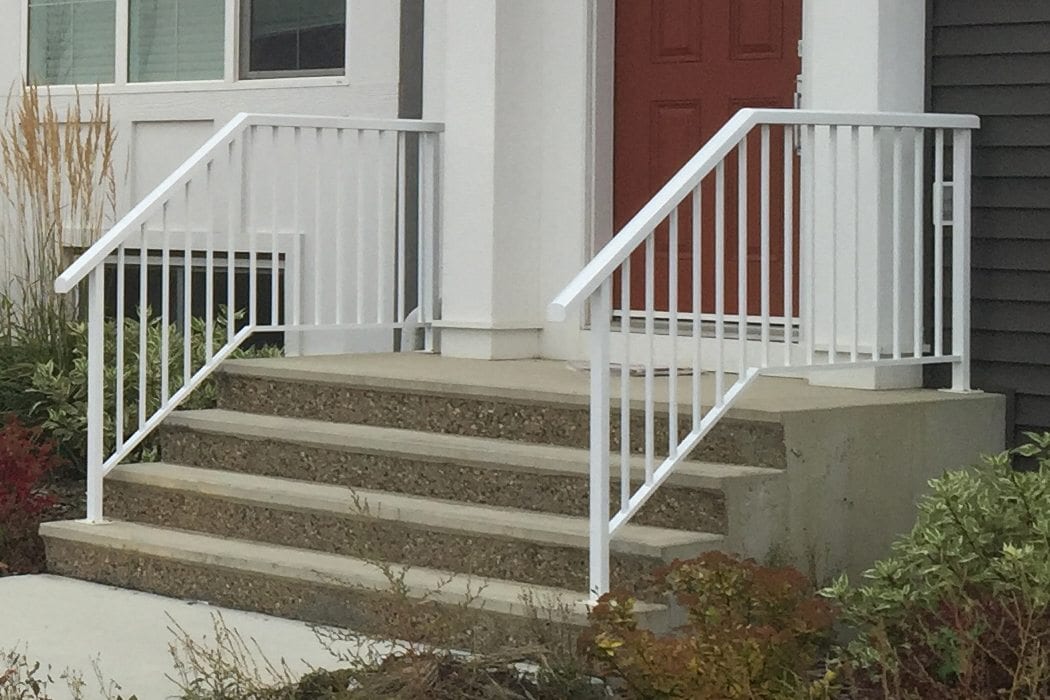 Standard Precast Concrete Steps
Our Standard Precast Concrete Steps are off-the-shelf steps that come in fixed sizes. These cost-effective steps have a smooth finish with a non-slip tread and are rapidly available for transport with a quick turnaround. Westcon carries large inventories of standard precast front steps with a variety of different molds at our Edmonton and Calgary locations, that are not readily available at other retailers.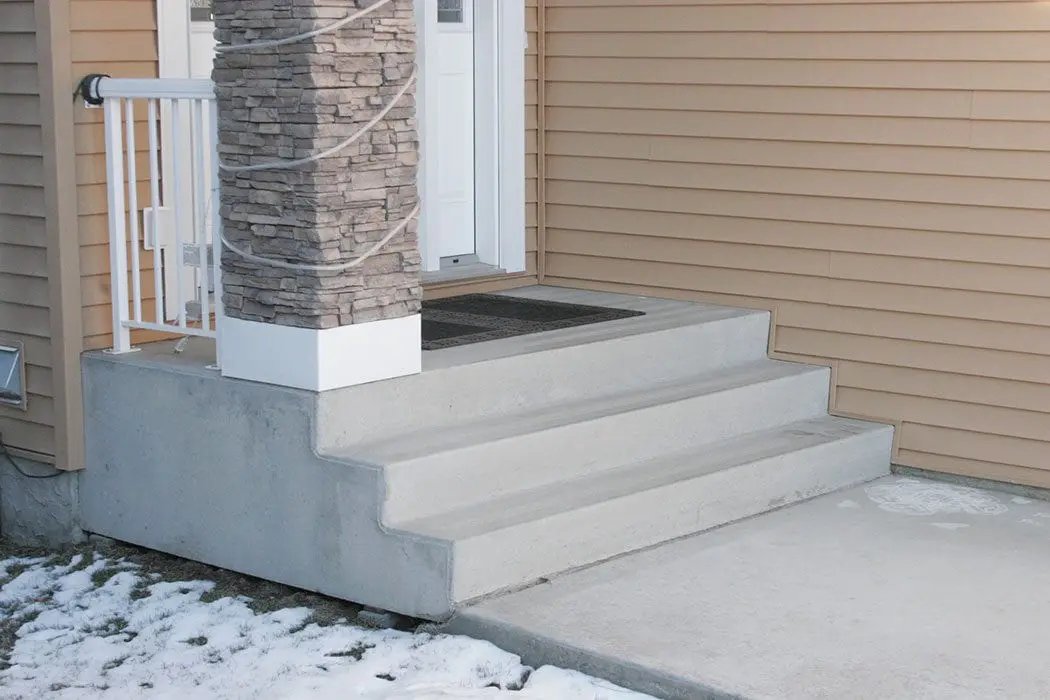 See our Step Certificate here.
Choose Your Precast Concrete Steps
Select your ideal prefab concrete steps and get a quote today. All of Westcon's concrete steps are made to measure. We offer a choice of three-step options and three options for finishing. With the exception of the Bullnose Finish, the exposed kick is only available in Calgary. The step you choose can be finished in any of the three available finishing treatments.
If your home design includes stone or brick veneer along the side of the step, you will need to order a recessed deck.
If risers are not the same width as the landing, then a deck is recommended.
Broom finish creates texture on the surface so they will be slip-resistant.
Precast Step Installation
Westcon Precast helps your project by ensuring that your order is delivered and installed correctly to get the longest service life possible out of the precast concrete steps you've selected.
A Westcon sales representative will confirm the order.
We will take a trip to your worksite and conduct measurements to ensure they are accurate.
We will give advice on how to make the worksite accessible for our delivery and installation team.
We bring a crane to help with the installation of your precast concrete steps.
The old stairs will need to be removed if the steps are a retrofit.
We will have to address any specific challenges or safety issues that may come up before installation. You can review our checklist to understand what we will be looking for in terms of safety protocols.
We install house wrap and mounting brackets.
Put the stairs into place and ensure proper slope.
Resources