Westcon Precast offers standard and custom concrete sump pits that are trusted by utility companies. We're even an approved vendor of the city of Edmonton and Calgary.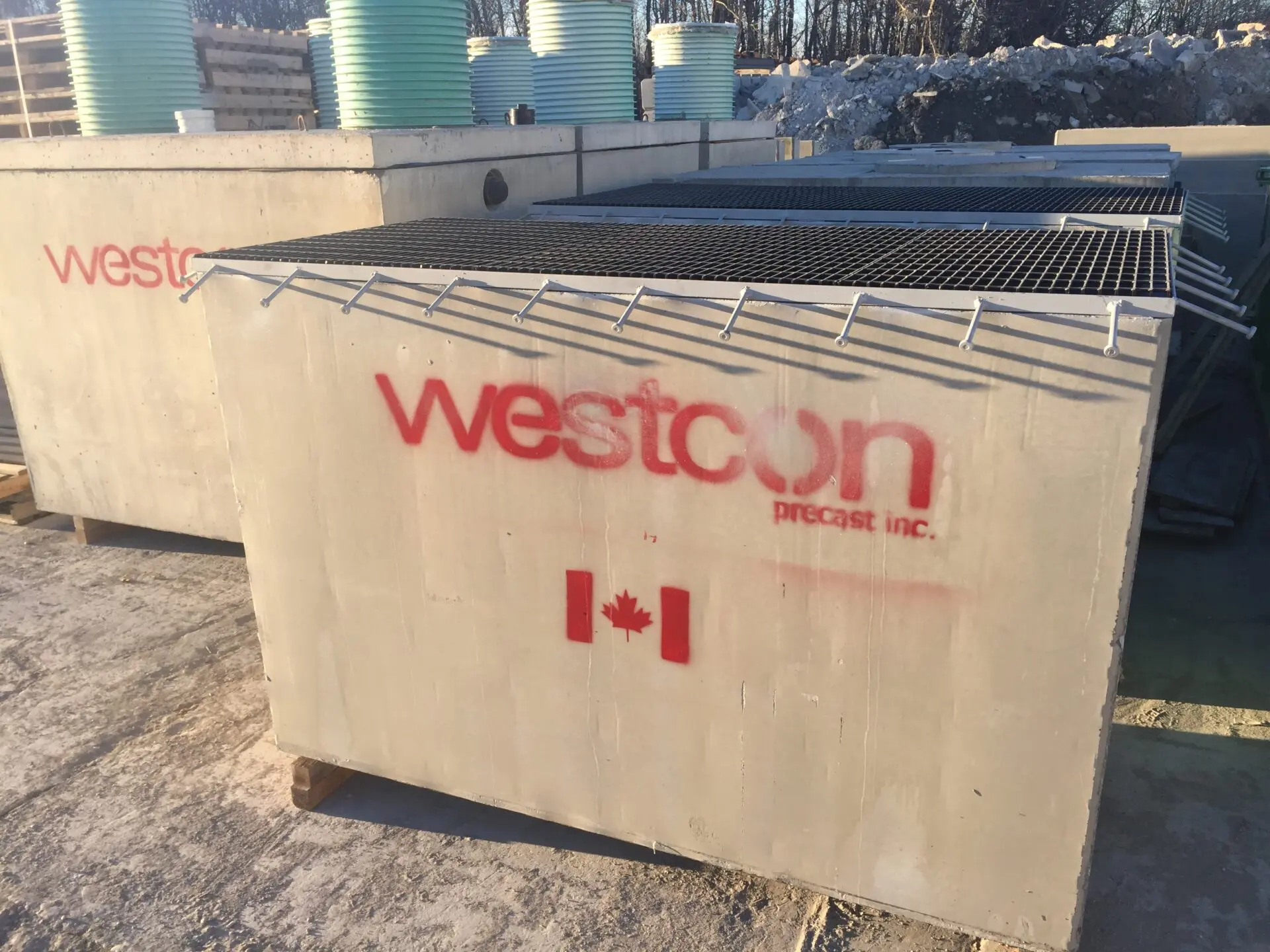 Applications of Concrete Sump Pits
A precast concrete sump pit is installed on the lowest floor of a building. It holds flood or wastewater until it reaches a certain level in the pit and usually, a sump pump is activated to prevent overflow. A common place you would see a sump pit is in the basement of a residential house or the first floor of a commercial building. The most general application is to prevent flooding in a basement in the event of high precipitation. Sometimes they are used in an automotive mechanic shop or a car wash bay to help capture dripping oil, fuel, fluid discharge, and dirty water. This helps to separate these harmful fluids before they discharge into the main water treatment lines, which could have a negative impact on the environment.
Advantages of Concrete Sump Pits
A sump pit on your property can have several advantages:
It catches flood water
Relives overwhelming the sump pump
Redirects harmful chemicals and fluids
It takes less time to install than pour-in-place pits
They are durable and have a long service life if well-maintained
What Size of Sump Pit Do I Need?
The model and size of sump pit you will need will be bases on several considerations and will vary based on the size and requirements of your garage or shop. You should think about the following questions:
How large is your home or garage?
Are you in an area prone to flooding with rain and meltwater in spring?
Do you have other flood mitigation methods in place?
How deep should your sump pit be?
The depth of a sump pit will vary based on building size and also the risk factors for flooding where the building is located. Our sump pits vary in depth. The smallest size we offer is 45.72 cm (18") deep, with larger sumps reaching up to 147.32 cm (58") deep.
A Westcon sales representative is happy to discuss all of these factors with you and help you decide which is the right model for your situation.